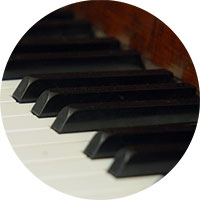 Aspen Hill Music is an independent press intensly focused on the concept of access. Our website is continuously being updated with the most recent versions of our work, latest news about premieres and performances of our music and sound files. Access. We have offered you a free perusal copy of the entire score for every piece in our library. Access. Our scores are available for immediate download so you can have what you need, when you need it. Access. All of our music has been rehearsed and performed by real singers, at least once, before being made available for purchase. Our composers are not just experimenting with sound and concept, they are writing singable pieces for real ensembles. Access. Piano reductions are available, where appropriate, because we don't ever want you to not choose a particular piece because it's in open score. Access. Every piece in our library has a story and we think you should know them. Read them to your singers. Share them with your audiences. An informed performance gives everyone access to the full experience of a composer's work.
The Composer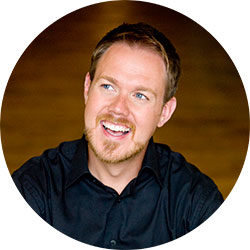 Christopher Aspaas, Associate Professor of Choral/Vocal Music at St. Olaf College, received his Ph.D. in Choral Music Education at The Florida State University in Tallahassee, his M.M. in Choral Conducting from Michigan State University in East Lansing, his B.M. in Voice Performance from St. Olaf. Christopher has served on the faculties of Central Washington University in Ellensburg, Washington and Mount Holyoke College in South Hadley, Massachusetts.
At St. Olaf, Aspaas conducts the Viking Chorus, a 90-voice ensemble of first-year student men, and also leads the Saint Olaf Chapel Choir, a 100-voice ensemble specializing in the performance of oratorio and larger multi-movement works. In 2008, Aspaas led the Chapel Choir and St. Olaf Orchestra in a performance of Felix Mendelssohn's monumental oratorio, Elijah, and conducted the Brahms Requiem in spring 2011. In addition to conducting, he leads coursework in choral literature, choral conducting, and private applied voice. In 2008, Aspaas was appointed as the Artistic Director and Conductor for Magnum Chorum, a Twin Cities choral ensemble who is "Transforming Audiences through Artistry and Spirit," and led the ensemble at the North Central Division Conference of the American Choral Directors Association and also at the Chorus America National Conference in Minneapolis.
His travels as a guest conductor, clinician, and adjudicator have taken Christopher to Alaska, Alberta, British Columbia, Colorado, Florida, Iowa, Illinois, Massachusetts, Minnesota, Nebraska, New York, North Carolina, North Dakota, Rhode Island, South Carolina, South Dakota, Virginia, Washington, Wisconsin and twice to the Sultanate of Oman. He has conducted All-State Choruses in Colorado, Kentucky, South Dakota, Virginia and Wisconsin, and most recently led the Minnesota Men's All-State Chorus.
Aspaas is also active as a tenor soloist, performing Bach cantatas with Helmuth Rilling and the Oregon Bach Festival Orchestra, the Evangelist roles in the John and Matthew Passions of Bach with the Bach Collegium of Fort Wayne, Ind., and other solo roles with the Tallahassee Symphony Orchestra, the Indianapolis Chamber Orchestra, the South Dakota Symphony Orchestra and the St. Petersburg Chamber Philharmonic in Russia. Aspaas traveled to San Luis Obispo, California for a performance of Franz Josef Haydn's Theresienmesse and Johann Michael Haydn's Requiem with the Cuesta Master Chorale and Orchestra. In March, Aspaas returned to the role of Evangelist in the St. John Passion at Wingate University, under the direction of Dr. Kenney Potter.
He currently resides in Northfield, Minnesota with his wife and their three daughters.
The Blogger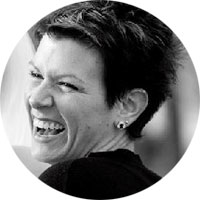 Nancy Aspaas does not compose nor does she conduct, she attends National Conventions solely for the retail opportunities and could not put Bach, Brahms and Whitacre in chronological order if you paid her (well maybe Whitacre, he's so dreamy.) However, she does have lots of opinions about what it's like to be your average concert goer. Having attended hundreds of concerts in her life, most of them willingly, she understands the value of knowing what you're hearing and how the experience of a singer can truly be enhanced by an informed performance.
She has picked the brain of her composer/partner so you can learn the stories behind his music. It is her hope that you will read about the music, share it with your singers and even your audience. If you wish to reprint any of her writing for your own use, just ask permission first.
Nancy has been blogging since 2009 at theMiddleBit.blogspot.com. Her writing has been spotlighted by eCoronado.com and she is a guest blogger on Girlfriends Magazine online. Her most recent project was a year long collaboration with South Korea based photographer Susan King that you can experience for yourself by visiting A Word Between Us. She published her first book, TheMiddleBit, in 2011, available from Blurb.
Coincidentally, she also resides in Northfield, Minnesota with her musical husband and their three daughters.
All of the piano and sheet music photographs that appear on aspenhillmusic.com were taken by Hugh Killam. Aspen Hill Music retains all rights to the use and distribution of these photographs. Use without express written permission of aspenhillmusic.com administrators is a violation of copyright.